Modern Times 1.
Modern Times 2.
Modern Times 3. gloomy rhythms
Dot + Dots.
Sadism.
A hole.
A better place to kiss you.
Photoraphic Look 1. a construction
Photoraphic Look 2. a sign
Leaks
1.
As I mentioned in my previous statement, an individual and his or her environment are like two cogwheels engaged with each other. We are inextricably bound up with our social environment. An analogy I often draw is Goldfish and Water in a Goldfish Basin. As there is no need to account for the correlation of goldfish with water, we doní»t need to explain the relationship between man and civilization. Any introspection and description of such a relationship between the two is an appropriate and meaningful mission for the artist. A series of works, Modern Times, is a representation of my sense of and reaction to the modern.
2.
This work is about consumption of commodities. Capital is the main force of modern times and it generates markets where consumption takes place. While I touched on consumption in my previous works, now I am addressing this theme in earnest. Giving references to consumption is not everything. We are living in an age when our consumption is compared to that of others. Consumption itself is a constant and overarching issue in modern times. The world consists of only three elements: nature, humans, and all that humans have made. As such, consumption is an everlasting subject to all of us. Commodities as objects of consumption are associated with our desires and thus tend to reflect what we long for.
image cropped.
A commodity strives to meet what humans desire through its material, color, size, weight, shape, texture, volume, and movement. As readymade commodities indicate, our desires are standardized and generalized. We call it a fashion. Commodities and our desires continuously go through cycles and are dependent on a relational formula between goods and consumption in a civilized age.
Thatí»s why commodities reflect our desires. The world of objects that is at times excessively overflowing, at times complicated, or at times overly flashy looks exactly like our desires. The world of commodities that we eat, drink, wear, use, and discard is a place where we play around. This is the bottom of our desires. This work displays the bare face of our desires. My photographs are variations of consumption. The reason why we sometimes face our desires is quite the same as the reason we have to look in a mirror, go to church every week, get a general medical check-up every year, or regularly backup data.
3.
Art derives from our dissatisfaction with what already exists. Perhaps nobody paints in heaven. Paintings by expressionists who had been dissatisfied with age-old art styles and thus had worked in their own way were not initially exhibited at galleries. Thatí»s why painting should be thought of as a representation of reality as it is at the time. However, their expressionist style was the departure point of modernism and opened up new prospects in art history. Art history is a history of constant variations of two elements: form and expression.
A crossbreeding between photographic form and artistic expression is ongoing. Evaluations of the painterly attitudes of such photographs will be made in the future. As Charles Darwin argued in the theory of evolution, evolution is not progress but an accomplishment of diversity. Isní»t any artistic evolution the same? A painterly approach in photography is a movement we have to pay attention to in terms of diversity. It is an era when photography is in the fray with painting.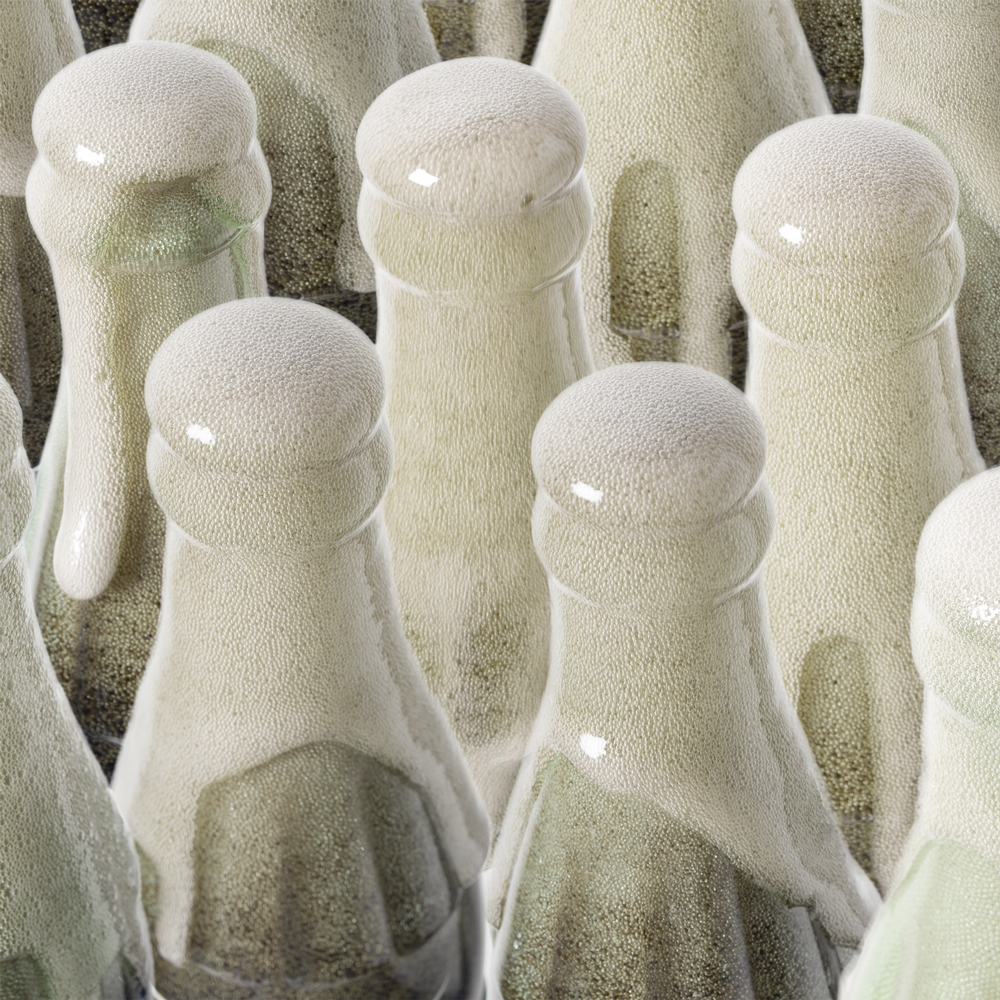 image cropped.
4.
The purpose of art is not to establish any sort of axiom. The reason why I mention this is because some people try to weigh whether or not my stories are fact or fiction, right or wrong. Discriminating truth from falsehood is a work of science. Art does not place importance on facts, values, or function. Art is something an artist does as he or she wants to do. All viewers can do is to admit as much as they can. It is not a communicative action but a one-sided one. Nowadays in particular art underlines communication. That is because politics is remiss of this. Art always represents the most insufficient and weakest part of society.
If politics is contaminated, art is first polluted. This aspect is undesirable but inevitable in a sense. Regrettably however, art turns to politics or works of beautification and ends up losing its own idioms at the moment it considers communication. It becomes something that is no longer art. This is why all have to return it back to its rightful function.
*
There is a Korean word that has the same pronunciation as í░jingle jingleí▒ in English. This Korean word refers to something awful and gruesome.
Artist's statement.